'Tim's scans were the first drum scans I've had so I wasn't sure what to expect but I had high hopes. As soon as I opened the files in Photoshop I realised that Tim's scans were even better than I had hoped! It wasn't long before I went and got a big print done. Tim provides a quality service, at great prices all in a pleasing time frame and I'll certainly be using him again.' Joe Wakelam, landscape photographer
We scanned this image of Joe's, taken with a 617 camera, at 4000dpi which shows the speed camera signs at the head of Glen Nevis (you might just be able to see them on the left of the image if you follow the slope of the Buachaille Etive Mor down on the left hand side).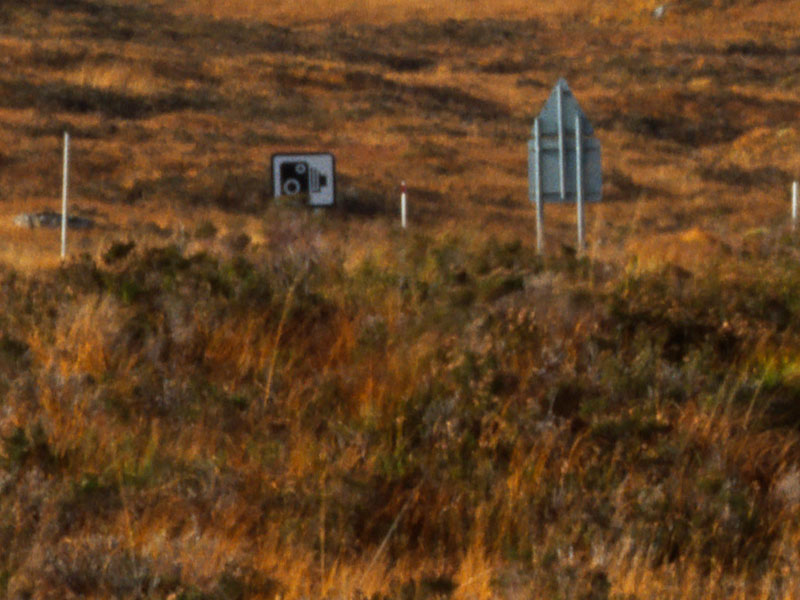 Joe also asked us to look at one of his 4×5's that was over exposed. Because of the way the scanner technology handles the highlights and shadows we were able to recover both the tone and colour of this image. This goes to show just how malleable a good drum scan is – almost the film equivalent of a raw file.
Before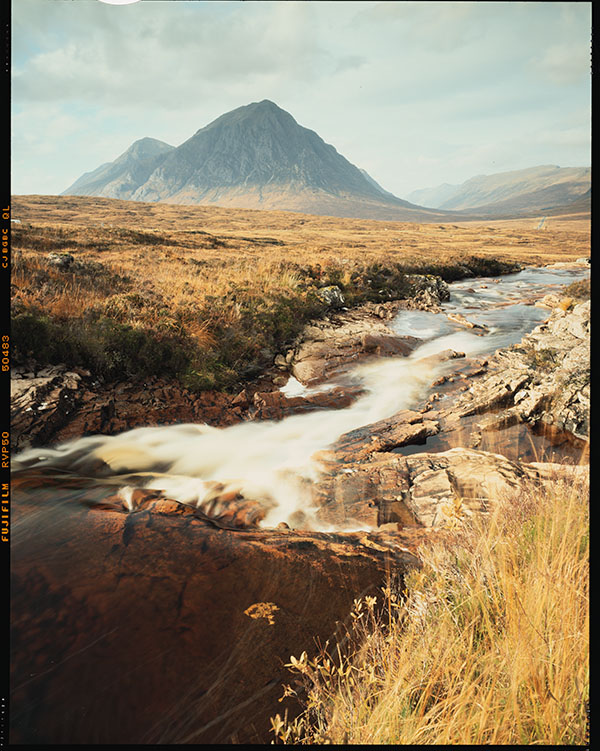 After